Asus S300MA Desktop
US 1+
Value for Money Score
8.7/10
Specifications and Features Score
8.7/10
Pros
Smart & eco friendly design
Great out put
Power consumption
Convenient connectivity
Hassle free
Cons
Not easily available
Runs hot at time
At times its laud
Hardware issues
Storage may not be enough
Read Asus S300MA desktop review and see the price. Asus is such a brand, which is offering a great support for various types of works.
Be it for the gamers or the small businesses and even for home uses. You can check out so many factors that are making it a reliable brand.
The ASUS S300MA having USB ports and Intel Core i7-10700 Processor is coming with the 16 GB RAM is definitely giving you a better way of handling.
There are so many other brands that are available in the market but this one is considered to be the best one when you are looking for something out of the simple.
The support for Asus is not so great but you can definitely assemble on its own. Therefore, in that way it is definitely a right choice. All you need here is the right kind of usage.
Asus S300MA Desktop & Variants Price
$899.99
in stock
5 new from $899.99
as of March 3, 2021 9:00 am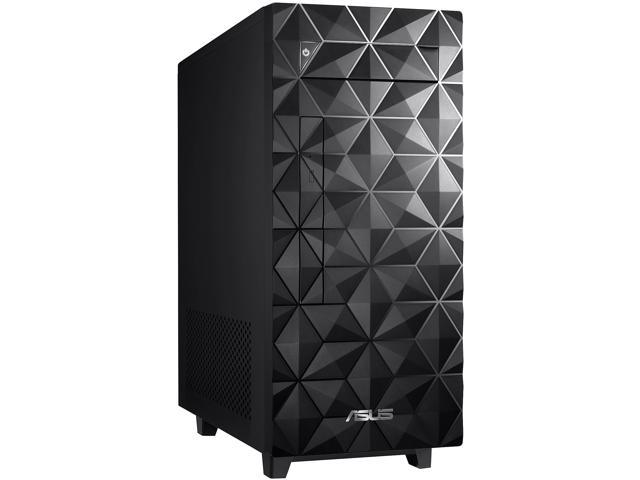 Asus S300MA Desktop Review
Buy For: Smart & eco friendly design | Great output
Beware Of: At times its laud
Verdict
Yes Asus is a user friendly brand. This Smart & eco friendly design has great output, power consumption, convenient connectivity and is totally hassle free. But at the same time you can definitely not easily available, run hot at times, at times its laud, hardware issues but support is not easily available.
All these things are backed up with 16 GB RAM and Intel Core i7-10700 Processor. This is one of the most compact designs and attractive looking desktop one can bet.
Design & Build
Asus S300MA Desktop is having a unique look of its own. Check out best desktop brands.
You can use one of the best machines, which have a spray-painting pattern in its body, which is making it much more innovative and attractive for the users.
The polishes and precision making techniques are actually making it unique at the same time. It is definitely offering better support for everyone.
The raised chassis are improving the airflow. The flip-down with flush is actually giving it protection from dust.
This is definitely keeping it clean and safe at the same time.
100% capacitors are helping it withstand any extreme temperatures. 12.1 x 6.3 x 14.7 inches is the total dimension, which is actually offering a much more size, but at the same time, it is easy to mend.
The best execution is definitely offering a level of ideas to be an overall platform. Check out Asus S340MF Desktop Review.
It is having stringent ASUS in-house testing and MIL-STD-810G US military standards. It is coping with some of the extreme conditions.
You can ask for the best aspects here.
Performance
The Asus S300MA Desktop is having Intel Core i7-10700 Processor with 16 GB RAM is definitely offering you a better aspect.
You can think of hassle free connection with uploaded transfer files with the help of the external devices.
You can think of the Intel UHD Graphics 630 which definitely supports all the initial works.
There are reasons for much more durable factors for the long-term cost savings, generating less heat, 80 PLUS Bronze certification with high-efficiency power supply by top-end capacitors.
These are made up of much more durable and safer components. The motherboard and 100% solid capacitors are there which is totally giving better conceptions.
You can accomplish the best achievements to make it perfect. There are so many storage ideas, which are enhancing the overall performance.
Taking the name of music libraries, albums and other photos to make it look good with performing great with new ideas.


Storage & RAM
You will be getting 512GB PCIe NVMe M.2 SSD with 16 RAM is making this desktop a good choice for everyone.
You can think of different values in adding up light in the performance room.
You can take a note of the various main sectors, which are actually giving it a perfect note to make it look good.
This storage can accelerate the room for better working performance. This actually speeds up the work and software that are loaded within it.
You can definitely get a better way for the upgrade. Check out Asus PB60G Desktop Review.
The power supply and the 80 PLUS Bronze certification with high-efficiency power supply by top-end capacitors is making it much more stronger than the rest.
Ports & Connectivity
There are an array of ports and these are well-crafted as it is hidden front-mounted for the external drivers.
These things can definitely ignite the best features of flip-down cover to improve the space and the area of the chassis and its distribution.
It is covering many parts with the USB 2.0 Type-A X 2, USB 3.2 Type-A X 2, 3x Audio jacks, 1x VGA, 1x HDMI 1.4, RJ45 LAN , this is typically coming in the rear part.
In the front part you are getting 1x USB 3.2 Type-A, 1x USB 3.2 Type-C, 2x USB 2.0 Type-A, 1x mic-in, 1x Headphone, 8x DVD-RW Drive.
Along with it, you are also getting the Bluetooth 4.0 and Wi-Fi 5. You are overall getting excellent connectivity.
Additional Features
You are getting password protection with the BIOS booting user password protection and Kensington Lock. Check out AsusPro D641SC Desktop Review.
Windows 10 Home is also coming along with it. In fact along with this the company is also providing the Microsoft 365 customers.
Specs:
Brand: Asus
Storage: 512GB
RAM: 16 GB
Storage Type: SATA
RAM Type: DDR4
Processor: Intel Core i7-10700
Graphics: Intel UHD Graphics 630
Processor Speed: 4.7 GHz
Processor Brand: Intel
Product Dimensions: 12.1 x 6.3 x 14.7 inches
Operating System: Windows 10
What Do Users Think about Asus S300MA Desktop?
According to the users, this brand has never made the users down, so as this one.
It has an array of ports, great design and highly compact to use but on the same note the availability of this one is not so frequent and in the same way you can check out that it is loud at times.
There are some great ways that definitely make it fit for any extreme conditions that you can call for. Check out Asus S300MA Manual.
Other Expert Views
According to Products Online you can say that it is having the power to create great storage with hassle free connections with the help of an array of ports, ultimately accomplishing the task. It is much more durable and efficient in power consumption.