As an Amazon Associate and (affiliate of other merchants) we earn from qualifying purchases without any extra cost to you when bought through our links below.
Dell OptiPlex 3070 Desktop
USD
Value for Money Score
8.6/10
Specifications and Features Score
8.5/10
Pros
The highly compact size of the PC.
It fits almost anywhere and so many units can be employed even in restricted space.
Stable performance makes it very reliable.
It supports multiple monitors which could be advantageous for you.
Good connectivity features.
Cons
The price is a bit high.
It is weak on the graphics side.
Not very suitable for content creators or gamers.
Limited areas of upgradability.
The storage space is less.
Verdict
As far as purely business or educational purposes, or programming, the Dell OptiPlex 3070 is a solid product that you might want to consider. Now there are other devices in the same price segment that are offering similar utility, so it doesn't seem to stand out of the crowd.
But for someone who is not going to do much with graphics, this is the PC may choose because of the advantages it has over the others, the prime of them being its small size. 
Dell OptiPlex 3070 Desktop & Variants Price
$274.00
$719.00
4 used from $274.00
as of September 25, 2023 7:38 am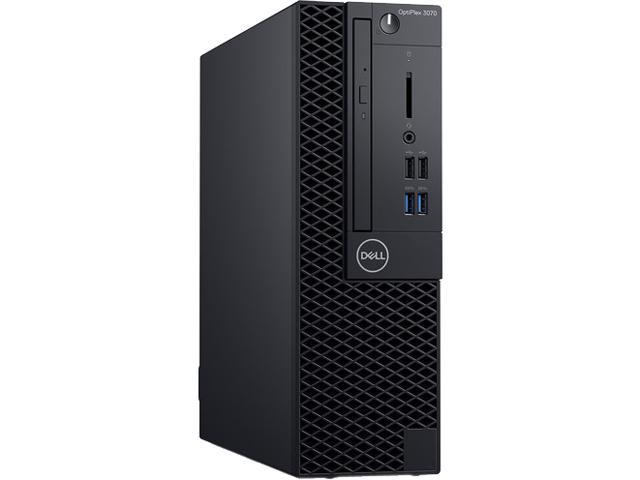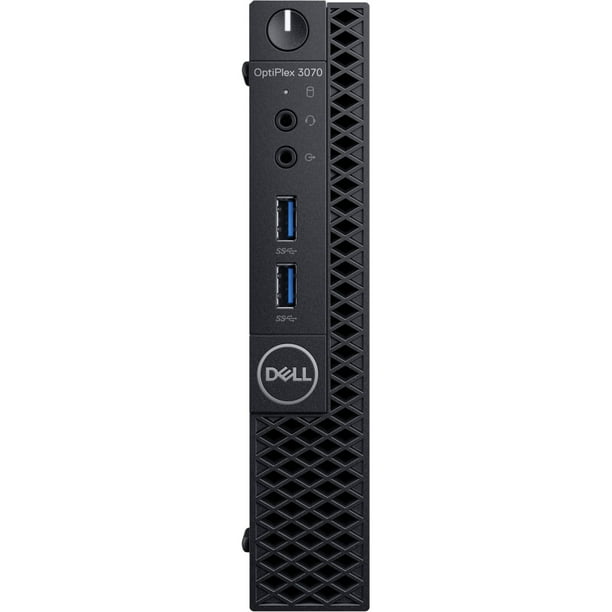 $819.00
$948.60
as of September 25, 2023 7:38 am
$1,899.00
as of September 25, 2023 7:38 am
Introduction
The Dell OptiPlex 3070 is a part of the professional series of computers that Dell has produced so that you can obtain a good PC in a budget for your office.
It is highly suitable for any sort of workplace, for students and can handle most business, programming and education-related software.
For this purpose, it has a 9th gen Intel i5 processor, with 8 GB of RAM that will make sure you go through your day without having to face any sluggishness.
Now if your work is with graphics, then you might be slightly disappointed here as the PC is not equipped enough for that sort of work. So will it be practical enough to invest in it? Let's find out.
Buy for: Dependable performance and versatility
Beware of: Slightly high price and limited graphics
Best uses for: Small business, shop owners and other
The alternatives:
Design and Build
One of the most attractive points regarding the PC is its design and form factor.
This is a micro version, which means it is even smaller than the SFF version available that has a bit higher price tag.
It is just about 7 inches in length, so you may realize how compact this is.
All of the components have been put in such a small frame, and thus there is next to none space of expanding.
It can be fit even on the walls using a VESA mount and on a stand, both of which come in the packaging.
The case is made with recycled plastic and is satisfying in quality. 
Performance
The Intel Core i5-9500 CPU will see to it that you get through each day with enough speed and stability.
This is what makes the PC worth buying as well.
This includes working on the MS office, various projects relevant to your business or office, watching videos and movies on various streaming sites, and even storing them.
It can run two monitors at the same time and so you have an upper hand here.
There are 8 gigs of RAM in this variant, along with an Intel HD 630 graphics coprocessor.
These specs are more than enough for usual usage, but not for the graphics hungry applications.
For the operating system, you get the Windows 10 Pro version pre-installed in the PC.
Storage and RAM
The PC has a hard drive of 7200 rpm rotational speed, and a capacity of 500 GB.
There is no SSD drive, and you won't be able to add one(internal) either later on since there is simply no space inside the chassis at all.
You may add external SSD and HDD drives and we somewhat think that you will have to since the default storage space might prove to be insufficient.
There are two M.2 drives, one of which you may use for adding a storage device.
The RAM you have is of 8 GB as stated above already.
You may expand it to 32 GB, and this is the only scope of expansion that we have noticed as of now. 
Ports and Connectivity
This PC although being small has all the necessary ports that one may require.
This includes the two USB 3.1 ports, a headphone/mic jack, and an audio output jack at the front.
At the back, there are 2 more USB 3.1 ports, followed by a total of 4 USB 3.0 ports.
Then there is an HDMI port, a Display Port, and an optional port that can also be used as a VGA port.
Then there is an RJ-45 slot for attaching the internet cable. Check out best desktops list.
Also, there is standard 802.11ac WIFI and Bluetooth 4.1 available.
Additional Features
The device has a warranty of 2 years. There aren't many things that come in the packaging except the stand, VESA mount, and a power adapter.
There are some software pre-installed that add an extra layer of security and thus make it more convenient for you to use it at your workplace.
Specs:
Brand: Dell
Storage: 500 GB HDD
RAM: 8 GB
Storage Type: SATA
Processor: Intel Core i5-9500T
Graphics: Intel HD Graphics 630
Processor Speed: 2.2 GHz, can be boosted to 3.7 GHz
Processor Brand: Intel
Product Dimensions: 7.0 * 1.4 * 7.2 inches
Operating System: Windows 10 Pro
What Do Users Think about Dell OptiPlex 3070?
The users seem to be happy upon purchasing this PC. Check out Dell OptiPlex 3070 Manual.
It has been able to provide them the expected service, although the limited expansion and upgrades were a concern for some.
They found it more useful for their offices, programming and not for home use.
There aren't any such complaints regarding system crashes or such so you may buy it without a doubt.
Our Testing & Analysis Report
We used the Dell OptiPlex 3070 for Working on some blogs. WordPress, Grammarly, and Google Docs- were the major
Applications that we ran on this device to create and edit blog posts. There was no significant lag or slow down when running multiple applications and tabs at once on the PC.
For its small form factor and efficient processing capability, we also used the reason desktop in a small business place.
There it delivered very reliable and efficient performance. To manage business operations, it ran several casual applications, including Microsoft Office Suite, Word, Excel, and PowerPoint.
The PC handled these applications smoothly while multiple files and programs were opened.
While multitasking on this PC we experienced excellent processing power.  We worked on multiple applications, such as Google Chrome, Slack, and Microsoft Teams, simultaneously.
There were no noticeable lags or performance issues when running these programs simultaneously on the PC.
Furthermore, the desktop was installed in a small shop where stocks were maintained, online translations were made, and other records were kept by using it.
The PC was used daily for these operations, and it handled them smoothly and efficiently. QuickBooks, Square, and Shopify were used to manage inventory, sales, and customer data.
In addition to its great performance, its small form factor is a big plus for shop owners.
For streaming media, including Netflix and other online video content, the Dell OptiPlex 3070 Desktop is an excellent choice.
No buffering or lag issues were experienced while streaming movies and TV shows in high definition.
The PC delivers high picture quality and accurate color reproduction.