Value for Money Score
8.4/10
Specifications and Features Score
8.3/10
Pros
There is no need of windows license in it.
This device has very low cost so it is affordable to normal users.
Users can get a good internet speed in this device than any other one.
Many Google apps is available
Solid state drive
Cons
Without internet this device is not accessible.
The users can't play any offline game in this device.
It is not a good choice for performing multitasking jobs.
This product also has no microphone or audio-out port at the front side.
The ports of this product also have limitation to connect different device via USB.
The HP Chromebox G2 uses a web-based management console that provides user-friendly interface to the users who need to use internet on daily basis.
Basically the Chrome box series does not offers much storage and doesn't require any fast processor but this product of HP comes with a good processor as well as a handsome storage capacity for which it can provide reliable performance.
This chrome box also has integrated Intel graphics which delivers stunning display when the users watch or stream video on internet. Check out best desktop PC.
HP Chromebox G2 & Variants Price
$278.99
in stock
2 new from $278.99
2 used from $154.51
as of April 15, 2021 1:00 pm ⓘ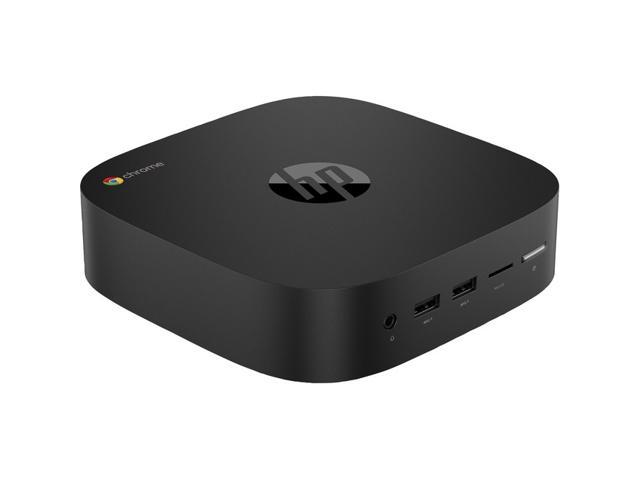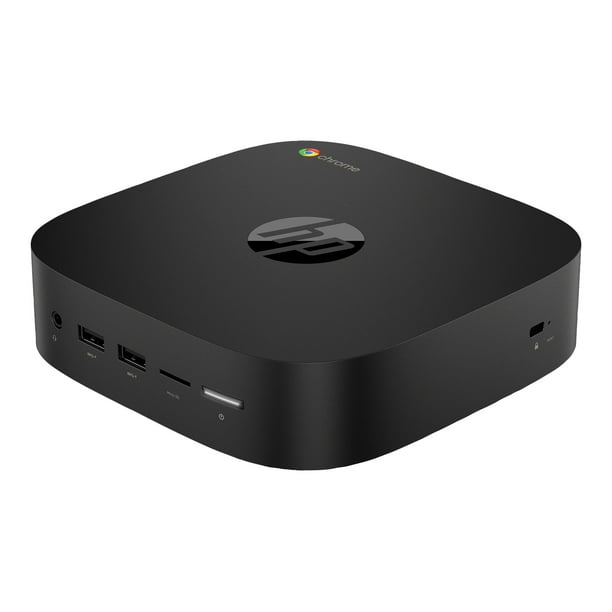 All prices mentioned above are in United States dollar.
This product is available at Amazon.com, Newegg, Walmart.
At amazon.com you can purchase HP Chromebox G2 Chromebox Celeron 3867U - 4 GB RAM - 32 GB SSD - Attractive Black - Chrome OS - Intel HD Graphics 610 for only $278.99, which is 57% less than the cost in Walmart ($649.11).
The lowest price of HP Chromebox G2 was obtained on April 15, 2021 1:00 pm.
HP Chromebox G2 Review by Expert
Buy for: This chrome box has several points which can enforce a buyer to buy it as it offers many interesting, updated, classy features. This device is best for those who perform various tasks on internet on daily basis and it is very useful for kids also especially for the school students who need to attend daily online teaching or has to complete various assignments on various subjects.
Beware of: The performance of product is undoubtedly great but the major drawback of this product is that without internet accessibility it is totally unusable.
Verdict
The Chromebox G2 of HP targets specifically the educational sector, although it can be used to fulfill plenty of needs of the users. This device has variety of features such as managing book, rentals for a library or administering online tests to the students, etc. The device has latest hardware of Intel, which has fast processing speed and its upgraded memory helps the users a lot while browsing or streaming on internet.
Users can run and work on his favourite Google apps which are completely free and it comes with thousands plus apps which are available in the Chrome Web Store that are also free.
Design and Build
With this device one can boost productivity and is able to make team collaboration simple in an affordable price and in an easy way.
This chrome box look like a small box but it is very powerful one. Its unique design is also attractive and its features are also updated.
This Chromebox has also very low weight and it is easy to carry anywhere it's needed. Check out Best Desktop Computers for Kids.
HP has provided several security features in this device which enhance its privacy protection ability.
Performance
This desktop has Dual Core Intel Celeron C3865U processors with Intel's integrated HD Graphics 610.
The processor comes with good amount cache memory which enables to boost up the performance of the product.
The device has a processor count of 1. One can run 100 chrome tabs very smoothly in it.
This product also delivers promising performance which helps to increase productivity in business places.
Its entire configurations boost up the performance of device by which user can finish tasks quickly and more efficiently.
Switching between one application to other, such as switch between emails to a web browser is very fast in it.
Chrome OS is pre-installed in this product of HP. Booting time of this device is very low than any other devices.
The processor which is attached in this device has 1.8 GHz frequency.


Storage & RAM
Besides fast processor this device has two more promising things which are storage and RAM.
This unique and classy, updated chrome box of HP comes with 4 GB DDR4 RAM which can be extended up to 16 GB and that is more than enough for running internet or performing online works.
This product offers a great storage capacity to the users. It comes with 32 GB Flash Memory Solid State Drive that also helps the system to process data fast.
All its specification mainly RAM, processor and Storage make it one of the most powerful Chromebox. Check out Best Chrome OS Desktop Computers.
Ports & Connectivity
Ports and connectivity are one of the most important aspects of any modern device.
This updated product of HP comes with 3 USB 3.1 Type C port. 2 of them are at the front side and one is located at the rear side. 1 HDMI port along with two USB 3.0 ports is present in it.
Wireless Bluetooth connectivity of version 4.2 is attached in this product. Wireless connectivity of 802.11b/g/n with gigabit Ethernet is present in this classified product of HP.
In this device the users also get multi-card reader slot with security-cable slots and padlock rings. Check out best desktop brands.
No microphone port is present in it but it has Kensington security slot. No USB 2.0 ports are available in this product.
Additional Features
This model of HP comes with a manufacturer warranty of 1-year and there are no peripherals such as mouse or keyboard attached with it.
Optical drive for DVD and RW drives is not available in this product. The shipping weight of it is around 1.3 pounds.
Specs:
What Do Users Think about HP Chromebox G2?
This device has great performance report and it can satisfy the user greatly; if the user buys it for daily internet browsing purposes.
Less boot time helps the users very much. Check out HP Chromebox G2 Manual.
Not only it can be used for internet browsing purpose, it can perform ultra-quick data transfer and video streaming.
But it comes with only 32 GB memory which is not good for today's day to day lifestyle.
Students of schools can use this device because digital learning can be done easily by it.
Other Expert Views
According to Techrader, this product is best for daily internet usages.
According to Tomsguide, the specifications which are available in this device are better than any other Chromebox available in the market.
Another well-known website PCMag says that it is small in size but its security features are very high. So, there is no chance of theft and it is easily portable.