eComputerTips is reader-supported. When you buy through links on our site, we may earn a small commission without any additional cost to you.
Value for Money Score
8.8/10
Specifications and Features Score
8.7/10
Read Lenovo Legion Y520 gaming laptop review and see best price. These are exciting times for professional gamers. The advances made in computer gaming are quite remarkable.
It brings in many new thrills, which is why many are drawn to this field. Gone are the days when gaming was just a mere hobby. Today gaming involves big money and this is why many are pursuing this as a full-time career.
So in case you too are very passionate about gaming then you need the most reliable devices and computers in the field. When it comes to the
Lenovo Legion Y520 gaming laptop you can indeed expect it to be quite reliable. Lenovo as you know is a reliable brand. Coming to this gaming laptop, it is loaded with some great features.
Owing to this it is quite fast, and at the same time has a good display too. All in all, you can expect a decent performance from this computer. Check out best laptop brands.
Lenovo Legion Y520 Gaming Laptop & Variants Price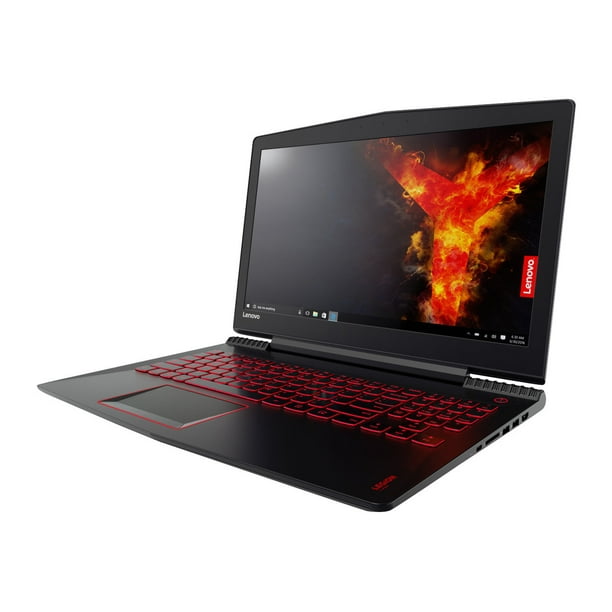 $980.63
6 used from $980.63
as of September 29, 2022 2:55 am
Create Your Free Price Drop Alert!
Set Alert for Lenovo LEGION Y520 Gaming Laptop - Intel
Core
i7 - GeForce GTX 1060 - 1080p Notebook 80YY0074US... - $909.00
Lenovo Legion Y520 Gaming Laptop Review
Buy For: Useful software| Productivity performance
Beware Of: Oddly shaped touchpad
Verdict
When it comes to gaming computers the choices are many. This is why choosing the right one is indeed confusing. The Lenovo Legion Y520 Gaming Laptop has a powerful processor that enables it to generate high speeds. Apart from this, the display is dull as well and the storage and RAM are more than sufficient to meet the current gaming requirements.
Along with the same you can also avail efficient connectivity both over Wi-Fi as well as BlueTooth. Thus everything put together you can expect this Lenovo Laptop to meet most of the needs of the current gaming industry and can indeed be bought.
Design & Build
This Lenovo Laptop has been smartly designed. It has the dimensions of 14.96 X 10.43 X 1.02 inches which means that it is very compact and at the same time it is very light as well, merely weighing at 4.96 Lbs.
It has been designed to be very fast, which is a critical requirement for all gaming computers in the current web scenario.
It also has a display resolution of 1920 X 1080 which is quite high. The build of the laptop is very durable and would last over a long time.
It also functions silently and efficiently to meet all the current gaming needs. There is a backlit keyboard with a nice touch pad making it a big hit.
Performance
Whether you buy a gaming computer or any computer or device, how its performance is the key factor on which the buying depends upon. Performance-wise this Lenovo Legion Y520 gaming laptop is great.
It is loaded with many advanced features. To begin with, it is powered by the powerful Intel Core i7-770 HQ Processor.
This ensures superb speed which is essential for gaming in the current scenario. Along with this it also has the 15.6 inches Full HD Display Screen which ensures high image quality for good user experience.
Speaking of graphics it also has the advanced NVIDIA Ge Force GTX 1050 Ti which is one of the best available in the current market.
Apart from this the Lenovo Laptop has the preloaded Windows 10 as the operating system which further enhances the overall performance.
Everything put together performance-wise this is surely one of the best that is currently available in the market.


Battery Life
When it comes to any Laptop the battery life is a very important factor that needs to be looked into.
This particular Lenovo Gaming Laptop requires 1 Lithium battery and has been provided with which has the standard life of any Laptop Lithium battery.
Storage & RAM
Since the gaming sector has made remarkable advances in recent times today you have the most advanced games and applications.
To store them and ensure that they function properly gaming devices should have sufficient storage space along with high RAM configurations as well.
The good thing about this Laptop is that it has more than sufficient Storage space in the form of the 2 TB Hard Disk Drive and 256 GB SSD.
To go along with the same this computer also has the above standard RAM of 16 GB. Thus multiple tasking this computer can do with seamless ease.
Ports & Connectivity
Much like the Storage the smooth connectivity and ports and slots for the current gaming devices are of critical importance.
You would be happy to note that this Lenovo Gaming Laptop can easily be connected over the BlueTooth as well as over the 802.11 AC Wii-Fi.
Thus you can be sure that with this device you can easily stay connected at all times.
Coming to ports and slots too it has a sufficient number of ports both for plugging in input devices and also for USBs.
Additional Features
Speaking of additional features, you could consider the preloaded Windows 10 Operating System as the additional feature of this Lenovo laptop which enables it to enhance the overall performance of this highly efficient gaming laptop.
You are getting much more with the backlight keyboard with dual light storage with optimized thermal cooling. One lithium battery is also there to give it 5 to 8 hours of back up.
Specs:
Brand: Lenovo
Storage: 2TB HDD + 256GB SSD
RAM: 16 GB
Storage Type: SATA
Processor: Intel Core i7-7700HQ
Graphics: NVIDIA GeForce GTX 1050 Ti
Processor Speed: 2.80 GHz
Processor Brand: Intel
Product Dimensions: 14.96 x 10.43 x 1.02 inches
Operating System: Windows 10
What Do Users Think of Lenovo Legion Y520?
If you were to scan all the product reviews you would find that most of the users of this laptop are very satisfied with the overall performance of it. Check out Lenovo Legion Y520 Manual.
Many consider this as a great budget replacement computer and some are also happy as they find that it is a perfect blend of performance with the price at which it is available.
Other Expert Views
Laptopmag experts in the field seem to agree with the opinion of most of the users and feel that this is indeed a great gaming laptop in the current field. According to them, it is certainly possible that you could consider buying in the current gaming scenario. The Lenovo Legion Y520 gaming laptop has a powerful processor that enables it to generate high speeds. The display is dull as well and the storage and RAM are more than sufficient to meet the current gaming requirements.
https://www.youtube.com/watch?v=bRUVzw_Y_04