eComputerTips is reader-supported. When you buy through links on our site, we may earn affiliate commission without any additional cost to you.
Value for Money Score
8.8/10
Specifications and Features Score
8.7/10
Pros
Backlit keyboard with a separate numeric keypad
Good screen with a thin bezel
Upgradable memory
Adequate ports
Good cooling system
Cons
Off-center trackpad
A bit heavy
No optical drive
No biometrics built in
Average battery life
Read MSI Alpha A4DEK gaming laptop review and see the price. All features in the MSI Alpha A4DEK gaming laptop offer a more reliable, faster and better user experience while playing games like Insurgency Sandstorm or computing.
This laptop comes with a comparatively affordable price, which is one good aspect of it amongst many to use this laptop. Its better price to performance ratio will offer a higher value for money to the users.
This is supposedly the first gaming world that features an AMD Ryzen 7 4800H processor combined with an AMD Radeon RX 5600M graphics card along with a 7 nm technology. This ensures a better and more reliable performance.
The screen of this laptop is pretty good with a high refresh rate, a 16:9 aspect ratio, and amazing color accuracy which adds to the graphics performance. This ensures that you have a better and screen tear-free gaming experience.
The thermal solution with 7 heat pipes, the durable keyboard and responsive trackpad also provides an enduring performance to boost up the gaming and computing productivity.
MSI Alpha A4DEK Gaming Laptop & Variants Price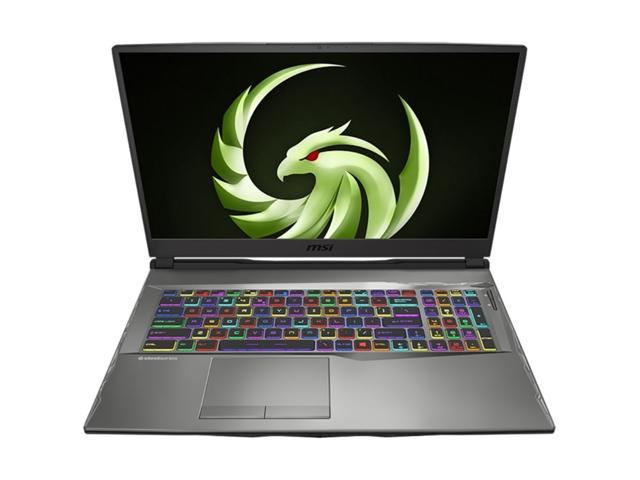 $2,099.00
as of December 8, 2021 8:07 am
Create Your Free Price Drop Alert!
Set Alert for HIDevolution MSI Alpha 17 A4DEK 17.3" FHD 144Hz, 2.9 GHz
Ryzen 7 4800H
, RX5600M, 64 GB 3200MHz... - $1,794.00
MSI Alpha A4DEK Gaming Laptop Review
Buy for: Bright display, better tactile keyboard, appealing design, separate numeric keypad, value for money.
Beware of: Middling performance, average webcam, mostly plastic body, average audio.
Best uses for: Multiple gaming, Hollow Knight, Farming Simulator, Far Cry, Insurgency: Sandstorm and other purposes.
Verdict
MSI Alpha A4DEK gaming laptop offers a middling performance. The processor and graphics card, the SteelSeries keyboard, and adequate amount of RAM and storage are quite good in it but the battery life and audio should be improved.
Design and Build
The design of MSI Alpha A4DEK gaming laptop is quite attractive, though minimalistic. It is however a bit oversized and a bit heavy.
The black aluminum color of the whole system and the green color logo on the lid gives it a more appealing look.
With minimal pattern and no flimsy features, the system has an elegant and professional look.
On the contrary, the manufacturer has focused on better placement of the vents and ports for offering a better performance and user experience.
The display of this system is pretty large to allow you to see the images and graphics pretty clearly with all minute details in it.
This screen supports full HD resolution and comes with a narrow bezel and an IPS panel to offer a larger and wider viewing area.
However, there are no decent explanations as to why the lower bezel is so thick, especially for the MSI logo only to sit on it.
It also supports 100% sRGB and 72% NTSC color gamut, has a high refresh rate of 144 Hz and 3ms overdrive response time that makes the images look seamless and vivid.
You will have a much better typing and gaming experience using the SteelSeries keyboard that comes with per-key RGB lighting with silver line printing which makes it look good and your RGB customization shines through.
This also allows easy locating of the keys in dark settings. The keys are large enough and are properly spaced out to type fast.
The anti-ghosting feature allows accurate registration of the keys when multiple keys are pressed at one time.
The trackpad is quite large and responsive but it is located a bit off-center.
This may cause a bit of inconvenience but it is quite responsive to touches and multiple gestures to allow easier and faster navigation through the game.
The distinct left and right click buttons will make your navigational efforts even easier.    
Performance
The performance of the MSI Alpha A4DEK gaming laptop is quite good to support playing games like Insurgency Sandstorm and others or to perform any other computing tasks on it.
The unique 7 nm technology and FidelityFX support of the system enhances its performance even further and in turn reduces the workload of the graphics card.
Still, the processor and graphics card of this system will allow you to play modern and demanding games like Insurgency Sandstorm smoothly but at an HD resolution and in a medium detail setting.
The AMD Ryzen 7 processor provides all the power to the device to perform well and fast with its operating frequency ranging between 2.9 GHz and 4.2 GHz.
However, in spite of having an Accelerated Processing Unit comprising eight Zen 2 cores and an 8 MB L3 cache that allows 64-bit computing, this CPU struggles to provide exceptional performance.
The AMD Radeon RX 5600M graphics card, on the other hand, ensures that the images are rendered quite fast to make them look seamless.
This is a mid-range mobile graphics card. It is designed on the new RDNA architecture or the Navi 10 chip and supports modern 7 nm technology.
With 36 CUs or 2304 cores and using its GDDR6 video memory it offers pretty much similar performance as an Nvidia RTX 2060 graphics card.
The Windows 10 operating system, on the other hand, will play its part well to help you in completing your computing tasks or play games on this system quite comfortably.


RAM & Storage
The amount of memory of this laptop is adequate. This 16 GB DDR4 memory comes with a high bandwidth of 3200 MHz that allows better multitasking.
However, the design of this laptop allows easy upgrading of the internal memory of the system that comes in two different sockets up to 64 GB maximum if you want it to have more power in it.
The amount of storage of this laptop is also quite adequate. This 512 GB NVMe SSD is fast enough to boot up the apps and games pretty fast which will in turn enhance the performance of the system on the whole.
Ports & Connectivity
You will be able to connect all the necessary gaming accessories and other devices to enhance your gaming, visual, and computing experience through the adequate and varied ports that the system comes with.
It includes one USB 3.2 Gen 1 Type C and three USB 3.2 Gen 1 ports. For video output you can use the HDMI port with 4K video support at 30 Hz refresh rate and the Mini DisplayPort 1.2.
It also has one microphone and one headphone slot and one RJ 45 port for Gigabit Ethernet LAN connectivity.
It also comes with an SD card reader slot that supports SDHC and SDXC to allow easier and faster transfer of files.
In addition to that, you will also have a strong and reliable wireless connectivity of 802.11 ac standard of IEEE for better online usage as well as Bluetooth 5 support.
Data is transferred in a dual channel through the AzureWave AW-CB375NF Wireless Controller.
Battery Life
The battery of the laptop is however not up to mark to allow you to play or work on it for a long time.
Typically, it comes with a 65-watt-hour capacity and 6 cells but fails to last more than 5 to 6 hours for mixed usage and even less while playing or streaming videos.
Additional Features
To enhance the visual pleasure while gaming or watching a movie on YouTube, the MSI Alpha A4DEK gaming laptop comes integrated with dual stereo speakers, each of 2-watt capacity.
However, the quality of these speakers is just average and could have been better.
There are several gaming laptops that come with much better audio systems than this within this price range and with similar Nahimic 3 sound technology.
The laptop also comes with a 720p HD webcam integrated on the top bezel of the screen. This is also just of average quality that helps in making simple video clips or video calls as it supports just 30 frames per second.
The laptop allows playing games or working on it for a long time without any lags or hang-ups due to excessive heat buildup due to the efficient thermal management solution.
This cooling system comes with a unique Cooler Boost 5 technology. It includes as many as 7 heat pipes dedicated for more efficient cooling performance, especially to keep the processor and graphics card cool.
Apart from the Windows 10 operating system, this laptop comes preloaded with other useful software that enhances the user experience.
The SteelSeries Engine 3 which enhances the functionality of the keyboard as well as the typing experience and MSI Dragon Gaming Center 2.0 makes navigation through the games much easier.
This product comes with a limited warranty from the manufacturer for parts and labor.
Specs:
Brand: MSI
Screen: 15.6 inches
Display: Full HD (1920 x 1080)
Storage: 512 GB
RAM: 16 GB
Storage Type: NVMe SSD
Processor: AMD Ryzen 7 4800H
Graphics: AMD Radeon RX 5600M
Processor Speed: 2.9 GHz at the base clock speed and 4.2 GHz in Boost mode
Processor Brand: AMD
Product Dimensions: 20.83 x 13.78 x 3.62 inches
Operating System: Windows 10
What Do Users Think About MSI Alpha A4DEK Gaming Laptop?
The fact that this all-AMD laptop can keep up with the Intel products effectively made most of the users go for this laptop.
It is quite good enough in performance to support playing games like Insurgency Sandstorm and others of its likes as well as do some basic as well as a few complex tasks on it.
Though the battery life of this system is pretty much on the lower side, it provides a reasonably high value for money with its mid-range performance and its relatively affordable price tag.
Few other users pointed out the appealing look of the SteelSeries keyboard. This comes with per-key RGB lights that makes it look beautiful and at the same time makes it easy to locate the keys even in dimly lit settings.
The keys are large enough and the separate numeric keypad makes it easy for them to type on it, make data entries fast, and navigate through the game easily.
However, the trackpad, though large, is located a bit on the left side which causes some inconvenience, they said.
The Cooler Boost 5 cooling technology of this system is one of the many features that few of the users found to be pretty impressive.
It dissipates the heat efficiently and quickly eliminating the chances of heat buildup and preventing the system from crashing frequently.
This allowed them to work or play on this laptop for a long time. However, they felt that the quality of the webcam could have been much better.
There were a few other users who felt that the multi-core processor allowed them to work conveniently and play more efficiently on this system.
The RAM and storage allowed smoother multitasking and the storage is quite decent and adequate to store a lot of files and boot up the system and apps fast.
However, they felt this is not the lightest of laptops which made it a bit difficult for them to carry it. Check out MSI ALPHA A4DEK Manual.
This laptop offers quite an exceptional visual experience, said a few specific consumers. They could see the characters of the game or the graphics of the webpages clearly on the screen.
This enhanced their gaming and user experience. Still, they feel that it would have been even better if the audio quality was better than what it actually is, though it is not at all bad, they added.
Other Expert Views
This laptop is a pretty good one for the AMD fans, feels TomsHarwdare. However, the performance of this laptop is middling, in spite of the fact that it comes with an advanced 7 nm technology, which is made up of a bright display.
The SteelSeries tactile keyboard gives an impressive look to this laptop and the number pad adds to the convenience in typing. The functionality is further accentuated by the display, but battery life could be better, feels LaptopMag.
Useful features and specs of this laptop makes it a good gaming machine, feels Newegg. It offers quite reliable and stable performance with a good cooling system, keyboard, and screen but the audio and webcam need enhancements.