As an Amazon Associate and (affiliate of other merchants) we earn from qualifying purchases without any extra cost to you when bought through paid links below.
HP 14 CF0014DX Laptop
USD
Value for Money Score
8.6/10
Specifications and Features Score
8.5/10
Pros
Good games
High end usage possible
General purpose is also solved
Compact design
Highly Portable
Cons
Not available all time
OS is basic
Upgrading issues
Good as notebook not laptop
Design cliched
Verdict
If you are on the way of starting with your career or getting involved with an institution for educational purposes, this Windows based HP laptop will be your ultimate accessory to take you to the next level of performance. This is an entry-level system for the price that satisfies your budget as well. However, you will not avail the convenience of optical drive from this laptop.
HP 14 CF0014DX Laptop & Variants Price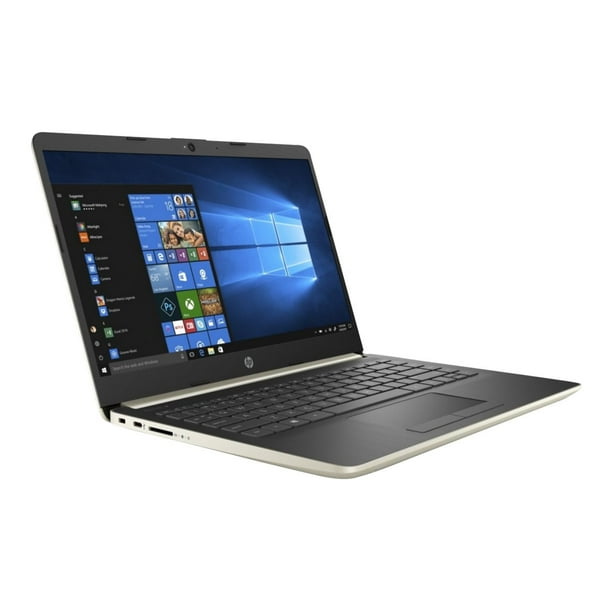 $379.00
$479.99
14 new from $367.71
8 used from $196.52
as of December 7, 2023 5:18 pm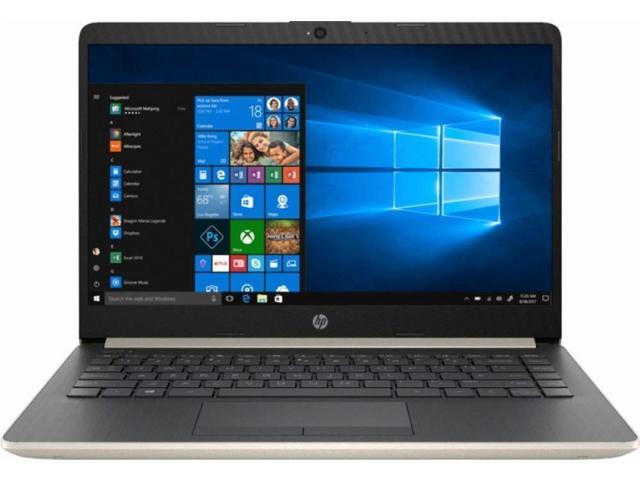 Introduction
If you are almost tired of choosing among expensive business or gaming laptops but not getting the one within your budget, then your hunt ends here.
This HP model has been invented for all general purposes you need on everyday basis. It is an amazing laptop to accompany you during any of your long or short trips because of its sleek & compact design.
Buy for: Good games | High end usage possible
Beware of: Upgrading issues
Best uses for: Basic computing, educational purposes, video streaming, web browsing, office, and business uses
The alternatives:
Design & Build
This HP laptop is one of the thinnest models offered by the brand. It appears in iconic ash silver colour to blow your mind.
Its simple-looking lid is attached to a 14 inch bright View glossy display.
The screen has the resolution of 1366 x 768 pixels to retain the vivid colours in all of your images and videos.
Performance
This HP laptop comes with 7th Gen Intel Core i3-7100U chipset to manage your everyday workloads at a speedy rate.
This smart dual-core mobile processor provides four-way processing performance to ensure unforgettable computing experience.
The CPU is supported by 8GB system memory and 128GB Solid State Drive (SSD) storage that assures faster start-up times & high-speed transfer as well.
This performance is great and it is truly something a bless for all the users.
Benchmarks
CPU
1. This Intel Core i3-7100U which is a dual-core processor has an average CPU mark of 2720 on CPUBenchmarks.net. We know this site offers us benchmark scores (depending upon the performance on Passmark software) of various processors.
This processor has a single thread rating of 1392. The experts of this website have analyzed a total of 1601 samples of this processor and then they have given this chip an overall rank of 1824. According to this website, the CPU Value of this processor is 589.
Performance wise this is not one of the best options of this time. But in many affordable laptops, you can find this processor. This is a good processor for beginners, but you will not get very fast processing from it.
So if your major priority is speed and efficiency, then you can avoid this processor; in other words, we can say, this laptop is not suitable for you.
2. According to Geekbench 5, Intel Core i3-7100U has a single core score of 572. Its multi-core score is 1308. The Intel Core i5-7300U which is a close competitor of the Core i3-7100U offers better and faster processing.
As a result, it has better single core and multicore scores; i.e. 587 & 1389. So such a device that is equipped with Intel Core i5-7300U can deliver better performance than this HP device. One of the most prominent examples in this context is Dell Latitude 5280.
3. According to the UserBenchmark, the Intel Core i3-7100U has an average bench score of 52.8%. Based on its performance this processor has occupied 714th rank out of 1358 processors in this class.
As a gaming processor, this Intel chip has got a bench score of 53%. For gaming and workstations, these scores are 58% and 37% respectively. So we can conclude this is not a very highly efficient processor.
But it has the capability of handling various casual tasks. For this reason, you can easily find this laptop in any basic level laptop.
GPU 
1. You can locate Intel HD Graphics 620 in most of the Intel 7th Generation Kaby Lake Series processors. This integrated graphics chip has an average G3D mark of 922. Its average G2d mark is 218. Based on the analysis of 10523 processors, the experts gave it an overall rank of 921.
If we compare these scores with others then we can see that the integrated GPU is not a very good option. It is suitable for processing various causal graphical contents. But it is unable to process any high-end graphical content.
2. On UserBenchmark, the Intel HD Graphics 620 has got an average bench score of 4.57%. This is a very poor score. This integrated graphics card has ranked 397th among 684 options. This is a very common integrated graphics card of most of the moderate Intel processors.
RAM and Storage
The HP 14 CF0014DX has been endowed with a large amount of RAM but a low capacity of memory storage.
These should be enough for your everyday uses and since a 128 GB SSD has been used, one can expect fast operating speed and boot up times.
There are two RAM variants, one with 8GB and the other with 12 GB.
You may choose either of them based on your preference, as the other specs are mostly the same in the two. The RAM here is of DDR4 type.
Battery Life
The laptop derives its necessary power from a lithium metal battery to perform for multiple hours on regular usage.
With lower to normal usage, you can work for longer hours on its single charge.
Ports & Connectivity
You will find a decent selection of USB 2.0 & USB 3.0 ports on its side panels.
The laptop also offers a range of wireless connections including 802.11b/g, 802.11bgn, & 802.11b.
These ports are easing up the work in such a manner so that you can deal with it.
Additional Features
The system runs on Windows 10 operating system which is pre-installed in the laptop.
This latest OS version introduces multiple newest features, including the edge web browser that enables you to markup web pages on the screen.
It has no space for optical drive. Check out HP 14 CF0014DX Laptop Manual.
Specs Details:
What Do Users Think about HP 14 CF0014DX Laptop?
A large number of buyers were attracted to the features of the device and so today there are a huge number of users that depend on it for their daily work.
That ranges from web browsing, video streaming, etc to business-related uses.
They like its precise dimensions and the screen quality that makes watching movies and playing entry-level games on it very blissful.
The overall impressions are good except for a few negative remarks regarding the price tag and the battery backup.
There were reports of malfunctioning of the WIFI as well.  Apart from this, the performance of this laptop is very reliable as said by those who bought this. 
Our Testing & Analysis Report
The Intel Core i3-7100U processor of this HP 14 laptop is not exceptionally good but allows us to do all basic computing tasks and a bit more.
We compared its performance with the performance benchmarks of other laptops with similar specs and we found that the User benchmark score of this laptop is more or less similar.
The average CPU mark of this processor on CPU Benchmarks is 2720 and its single thread rating is 1392 and the CPU value is 589.
We also compared the Geekbench 5 scores and found that its single and multi-thread ratings are 572 and 1308 respectively.
In no way we found this processor to support intense gaming scoring just 53% in the benchmark score.
The integrated graphics chip of this system is also not supportive of high-end gameplay having an average G3D and G2D mark of 922 and 218 respectively. This graphics card was found to have a very poor bench score of 4.57% only on UserBenchmark.
The display of the laptop, when tested on Delta E 2000 color accuracy tool, was found to be reasonably good in displaying vivid images with bright colors in spite of being just HD.
We also tested the comfort and accuracy level of the keyboard and the trackpad and were quite satisfied with their performance. The keys allowed typing quickly and had pretty good travel and tactility and bounce.
The trackpad is pretty large and responsive to touches and finger gestures to provide the necessary support and ease of navigation when we typed a few documents on Word.
And, on our battery rundown test, we found that the battery lasted for about 8 hours when we performed basic computing and gaming, web browsing, watching videos, and other simple stuff.
Questions & Answers:
Does the HP 14 CF0014DX laptop have any inbuilt CD or DVD writer?
No, there is no inbuilt optical drive in this laptop.
Can you upgrade the storage capacity of the HP 14 CF0014DX?
Yes, its storage capacity is also upgradable, but you need to hire an expert for this purpose; because the process is not so easy.
What are the average battery life of the HP 14 CF0014DX Laptop?
You can run this laptop for almost 4 to 5 hours with a single full charge. This backup time can vary with workload and display brightness.
Can you avail Ethernet facility on the HP 14 CF0014DX Laptop?
There is no such option. And this is one of the major drawbacks of this HP device.
Thanks for your feedback!